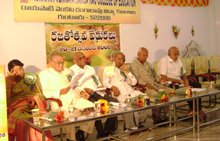 Deligates and members of the Managing committee on the dias on the occasion of Silver Jubilee Celebrations-2008.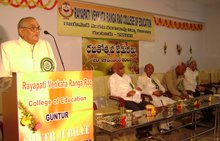 The former Principal Professor S.C.Sharma addressing the gathering at the Silver Jubilee Function.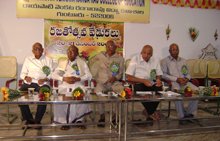 Members of the managing committee with the founder Principal and the former Secretary.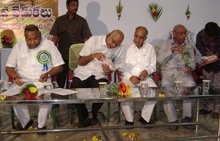 Distinguished Guest Sri Rayapati Sambasiva Rao, M.P. with the former Secretary and the present Secretary.
Dignitories on the dias.
Inauguration of the statues of the founder of the Institution Sri Rayapati Venkata Rangarao by the members of the NES.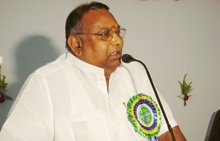 Message by Sri Raypati Sambasiva Rao. M.P. Guntur at the Silver Jubilee Celebrations.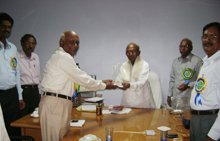 Vidwan Sri Gogineni Kanakiah presenting a momento to Sri Ravela Sambasiva Rao.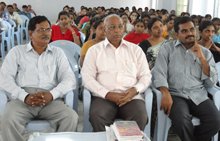 The Secretary and the Principal along with Staff and Students attending a Guest lecture.